Does your system have On-Time Performance Issues?
Based on Arthur Gaudet's decades of service planning and scheduling experience,
this new book presents practical approaches to improve poor OTP.

Improving On-Time Performance in the Transit Industry, A Practical Guidebook is now available.
The book is priced at $50.00 (U.S. Dollars) which includes shipping and handling to U.S. Addresses.


Texas addresses please add 8.25% sales tax ($4.13, for a total of $50.13.)
Foreign orders please email with your preference for shipping (quickest or least expensive), and I will
get back to you with the final cost.
To order now, please contact Arthur Gaudet, runcutter@runcutter.com or 972-466-4611.
The book is also the basis for On-Time Performance Workshops, customized for your property.
For more information, please contact Arthur directly to discuss your situation and needs.

Chapters include: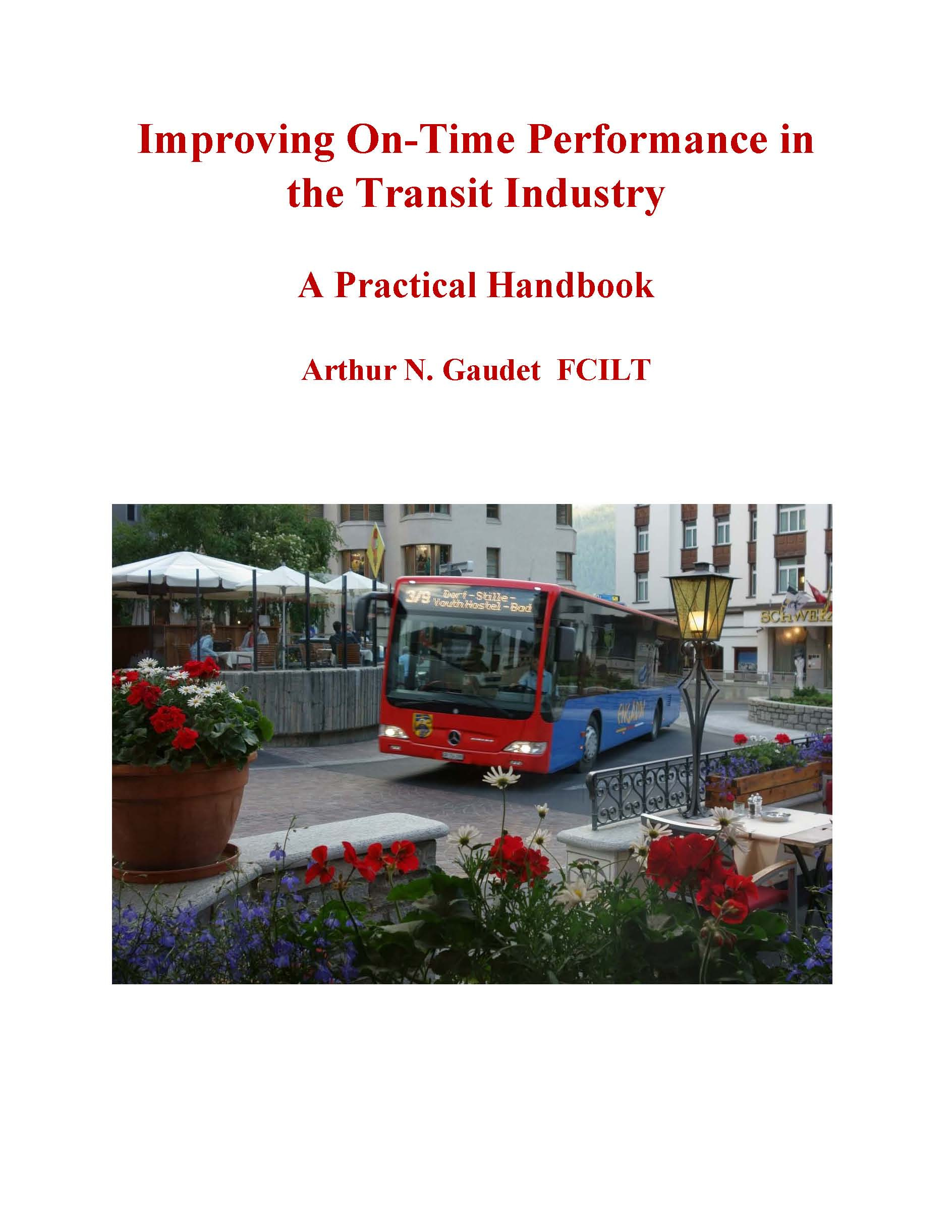 1. What is OTP and Why is it Important?
2. How Did We Get Here?
3. Causes of Poor On-Time Performance
4. Solutions – the Five "Musts"
5. Techniques- How to Achieve the Five "Musts"
Running Time
Recovery
Operators
Equipment (Rolling Stock)
Supervision
6. Costing Techniques
7. Stop-Gap Measures
8. Ramifications and Conclusion
Appendix 1 Service Restoration Techniques